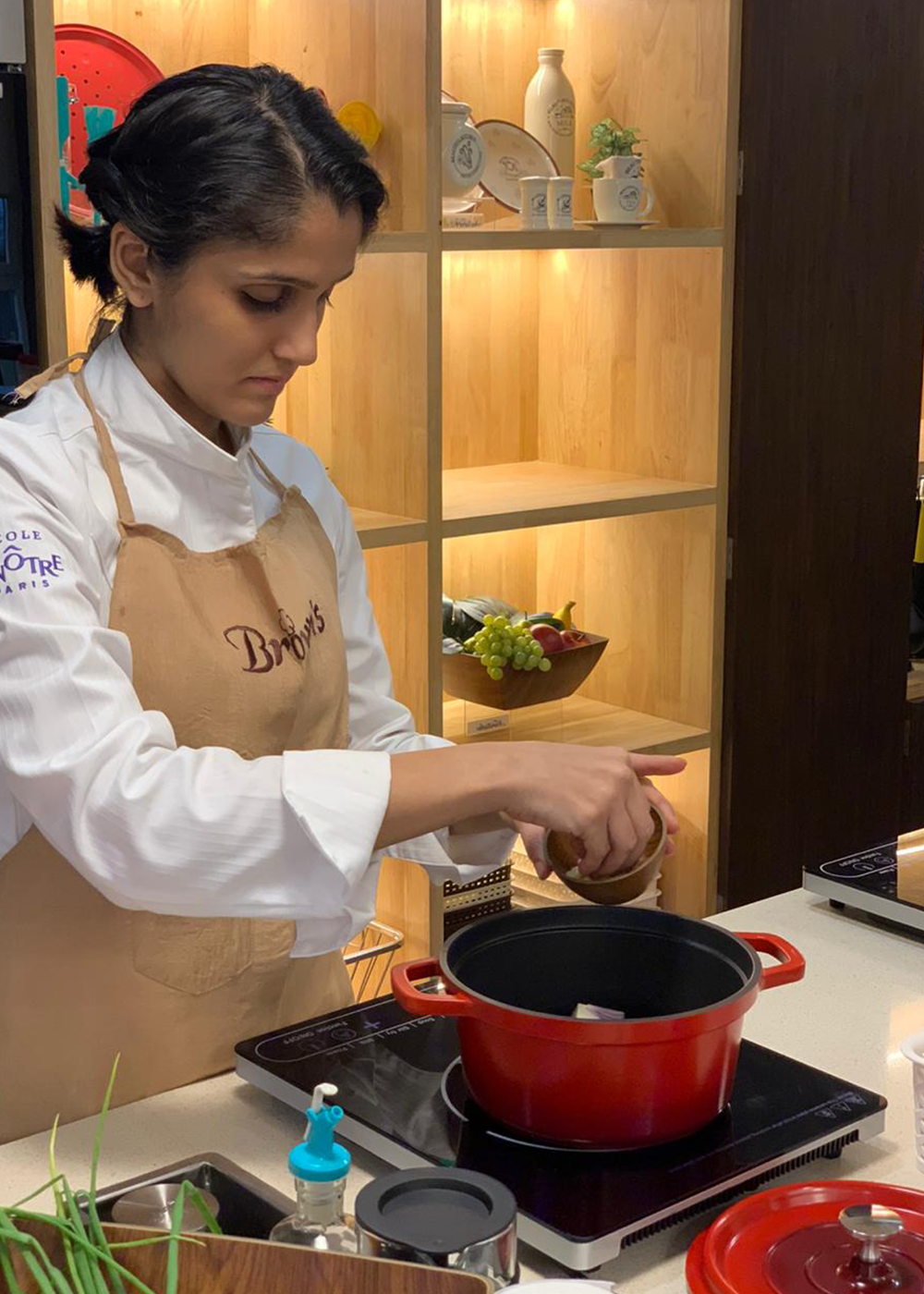 Meet Chef V
I started Brown's in 2017 from my home kitchen after I identified a noticeable gap in the food market – larger restaurants / caterers not wanting to cater to home events and parties, and a lack of international standard food and desserts available at eateries and bakeries. I noticed that premium and authentic ingredients were not being used, because there was a perception that it would make the price prohibitively high. I wanted to change this mind set, because our target audience is a well-travelled, exposed lot that know and love their food, and I found myself feeling incredibly lucky when I saw that all of Calcutta embraced me and my brainchild, Brown's.

This confidence in my market and clientele led me to take several courses in food and pastry along the way, some with Indian chefs, and some internationally. And slowly, Brown's became an artisanal cloud kitchen with a team of chefs from our humble home kitchen beginnings.

So if you haven't tried our products yet, do get in touch for your next house party or hop on over to our online store to try out something from our offerings. Need to send out gifts for a birth announcement or upcoming wedding? Worry not – we do that too. Give us a shout!